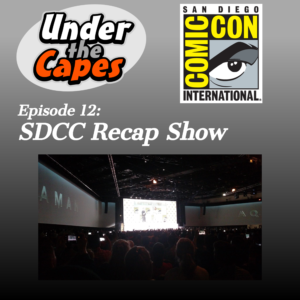 Greetings entreprenerds! I hope anyone that was able to make the trip had a great time at San Diego Comic-con! In this episode I'm joined again by Rob and Lee as we do a quick recap on our favorite parts of this year's convention.
We discuss:
Favorite Offsites
Favorite Parties
Favorite Panels
Magic Tournaments
Plans to improve next year
Tips for SDCC attendees
Emergenseat – collapsible seat for waiting in line
I hope you've enjoyed these Comic-con specific episodes. Next week we'll be back to our regularly scheduled podcast where I interview entreprenerds about building their geek business. If you want me to try more things like this, or if you think I should stick to the usual format, be sure to give me some feedback in the comments below, on iTunes or Stitcher or on Twitter @UndertheCapes.
Thanks, see you next week!
Please follow and like us: