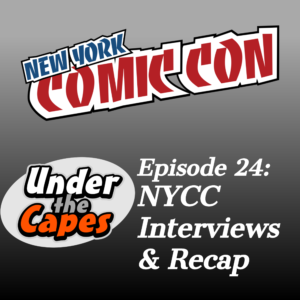 Greetings Entreprenerds!
This is a special Post-NYCC episode where I share quick interviews with some of the exhibitors and guests of New York Comic Con. I got to meet some great people this weekend and I'm excited to share them with you!
In this episode I talk to:
Cosplayer Nation
Thank you to all my guests and everyone I met at New York Comic Con for making it such a fun weekend!
I'd really appreciate any feedback either on Twitter @UndertheCapes, in the blog comments or through a rating on iTunes or Stitcher. Thanks and see you soon!
Please follow and like us: