Like most nerds, books are one of my favorite forms of entertainment. Nothing quite compares to the way a book can have an impact on you. Last year, there were several books that had an impact on me. Here are the best books I read in 2017: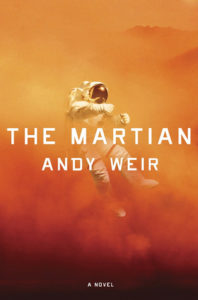 Going into this book I'd already seen the movie and wasn't sure how it would hold up. The fact that the movie takes 99% of its scenes directly from the book had me worried I wouldn't be as engaged with the slower pace. I was really surprised.
If you aren't familiar with the book or movie, the story is about an astronaut stranded on Mars trying to survive long enough to get rescued. Completely alone, he spends his time solving one problem after another like a food source, communication and heat.
It sounds like it would be boring to just go through problem and solution for the entire story, but the character, Mark, is what really sells it. He approaches everything with such dry wit and gallows humor it's incredibly funny and engaging. I laughed aloud many times while listening to the audiobook in public.
I just finished Andy Weir's second book, Artemis, which will definitely make my top 2018 list.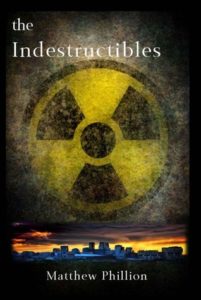 I first learned about The Indestructibles series at Boston Comic Con when the booth promised the "JLA meets The Breakfast Club." After talking with the author Matthew Phillion he sold me on his own passion for comic books and his desire to deliver classic superhero stories in novel form. He definitely succeeds.
This first book in the series introduces a new team of five young heroes and pits them up against a villainous secret society. They are each really interesting characters in their own right and come together in a fun group dynamic.
I was sold from book one, but now that I'm on the fourth book in the series I can say the other great part about the series is how much it has expanded. Future books in the series continue to touch on classic comic book storylines like time travel and alien invasions, a spin-off series has more of an Aquaman/Namor feel and there are dozens of short-stories that offer some cool background and fun situations. It all comes together into a very fun "Indestructiverse."
After Boston Comic Con I was able to interview Matt about the series and how he's turned writing into a career in Episode 19: Matthew Phillion.
This was a great start to a new fantasy series. It tells the story of a martial empire from two different perspectives – a common girl who becomes a spy and a soldier in the empire's military academy. Both of the characters have really complex motivations and great development through the book.
The rest of the characters make the story even more interesting. Most of them are varying shades of grey and all have their own unique motivations that drive them. It reminded me a bit of Red Rising by Pierce Brown in how the character's loyalties were split between friends and the empire and they don't always make the decisions you hope they will.
Haven't picked up the second book yet but I've heard it's also excellent.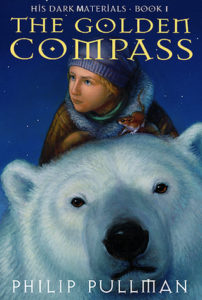 To be honest, I went back and forth on this one for a little while. It's an absolute classic fantasy novel and I really enjoyed it. It also draaaaags like nobody's business. I ended up putting it down and reading other things a couple of times but I'm glad I stuck with it because it really picked up in the second half.
This is the first book in the His Dark Materials trilogy. Lyra is a little girl who travels north to save her uncle. Along the way she gets wrapped up in a kidnapping ring, a power struggle between armored polar bears and a bridge between two worlds. Philip Pullman really creates an amazing, complex world.
As I said it takes awhile to get into the flow of the story because you are overwhelmed with talk of daemons and dust and other things that are perfectly normal in this world. But once the story takes off it is very hard to put down. Lyra is a really likeable main character and all of the people that support her are either really loveable, utterly despisable or an intriguing grey area that forced me to pick up the second book immediately.
Unfortunately, the second book suffers from the same early pacing problems. Thankfully, it is just as good as the first when you finally get through it. Because of the pace I haven't started the third and longest one yet but I definitely need to at some point to finish the trilogy.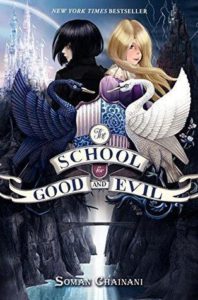 Soman Chainani sold me on this book during a podcast where he talked about how his goal was to turn the traditional notions of good and evil on their head. Two girls are kidnapped from their village and brought to a land where all the fairy tales they've read growing up are real. They end up at a school where one is trained to be the hero of her fairy tale and the other is trained to be her villain.
Admittedly I may not be the target audience for this series. It deals with a lot of teenage girl drama and they do fight over their prince charming, but it really sucked me in. It ended up being a bit of a guilty pleasure and I read the first three books in about a week.
It has some cool Harry Potter-esque magic classes, some fun action, and references to all the past fairy tales like Snow White, Merlin, and Captain Hook. I didn't enjoy the sequels as much but I'd definitely recommend giving it a shot.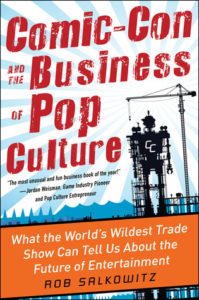 For anyone who loves comic books and/or comic conventions, this is a really cool read. Rob Salkowitz outlines the history of the comic book industry, how it has evolved and what the future could hold for pop culture as a whole. He frames it all around his years of experiences at San Diego Comic-con for an interesting narrative.
Before this book I didn't really have much of an interest in the comic book industry as a business, but that definitely isn't a requisite going in. He really uses comic-con and the pop culture industry as a way to talk about how entertainment will evolve as a whole and what will happen as the current geek bubble we're in continues to grow. He also tells some really entertaining stories from his own experiences.
I had the pleasure of interviewing Rob for Under the Capes right before SDCC 2017 and he shared a lot of great info on the growth of digital comics, making it in the pop culture industry today and where he sees the industry heading. You can listen to Episode 10: Rob Salkowitz here.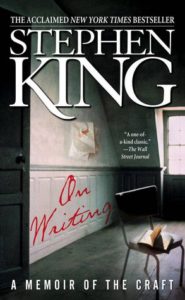 Stephen King has really created THE book on writing here. For any aspiring authors this is a must read.
The book is split into three parts. The first is a bit of an autobiography where he outlines the major moments in his writing career, which offers some great insights into the struggle and growth of a writer. The second part goes through the technical aspects of writing and grammar and offers notes like, "the road to hell is paved with adverbs." Then the third section goes through higher level writing advice such as, "if you don't have time to read, you don't have the time or the tools to write."
This book is an entertaining read as well as an instruction manual to be referenced over and over again.
There you have it, my favorite books of 2017. How about you? What did you read last year that stood out to you? Let me know!
If you're interested in the other books I read last year and even further back, you can check out my Goodreads where I keep track of them all for my own sanity. You can also check out past blogs The 6 Best Fiction Books I Read in 2016 and The 6 Most Influential Books I Read in 2016.
Please follow and like us: