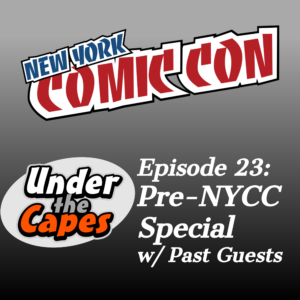 Greeting Entreprenerds!
This is a special pre-NYCC episode with advice from bloggers, cosplayers, panelists, exhibitors and other past guests that will be at New York Comic Con this weekend. Hear from:
Convention – @conventionfilm
I'll be at New York Comic Con Friday and Saturday. I'd love to meet up!
I'd really appreciate any feedback either on Twitter @UndertheCapes, in the blog comments or through a rating on iTunes or Stitcher. Thanks and see you soon!
Please follow and like us: